A Guide to Renovating the Perfect Property
A quick guide to help you design the perfect home for your next project.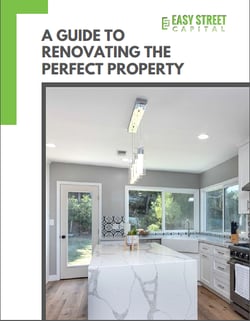 Over the years, we have had the opportunity to see some amazing renovations done by our investors.
With their help, we put together this design guide to help new investors (or seasoned) see what is most popular with today's buyers.
A big component is to keep the style sleek and simple. A buyer can always add their own touch, if they have a clean slate to play with.
You can download the Guide to Flipping the Perfect Property and get started designing today!